Kayaking Salt Spring Island to Wallace Island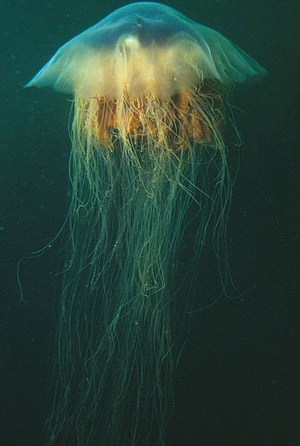 Wallace Island Marine Provincial Park is located in the Trincomali Channel between the northern ends of Saltspring Island and Galliano Island. The island, once privately owned, is now home to a variety of wildlife, including bald eagles, black-tailed deer and mink. Harbor seals, sea lions and river otters are common sights. And the water's edge hosts a dazzling array of sea stars, crabs and other rocky shore inhabitants.
We were even fortunate enough to encounter a number of lion's mane jellyfish (Cyanea capillata), the largest known species of jellyfish, as we neared the shore.
Though the natural sights of the island's flora and fauna were wonderful, one of my favorite discoveries was an old shack that was covered with signs and notes and carved plaques from many of the voyagers who had made Wallace Island a stop on their journey.
Post Date: 2/8/2011, Article by: Ann Carpenter
Featured Products